Spark is family and we are committed to the community! We are strong in our passion with staying active to support great causes. Below is a list of upcoming and previous events Spark has or will be taken part of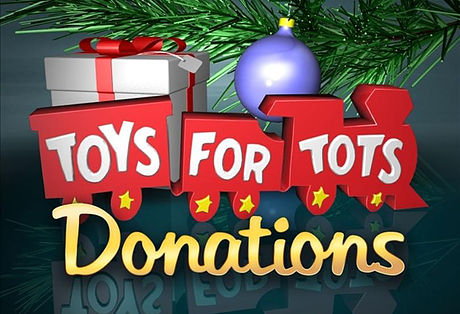 Toys For Tots November - December 2018
Help make a local child's Christmas special! Drop off unwrapped toys at Spark up until Christmas! Stay Tuned for a big announcement!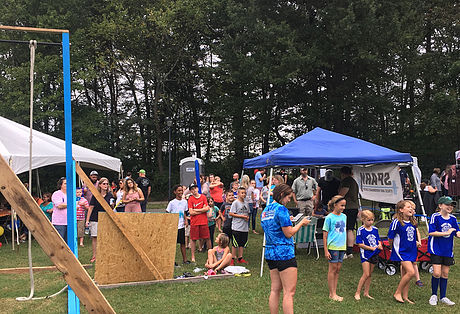 KingFest June 2nd, 2018
Our biggest event yet! We had over 150 participants try out obstacle course! 15 people completed the course and received a free month of training at Spark!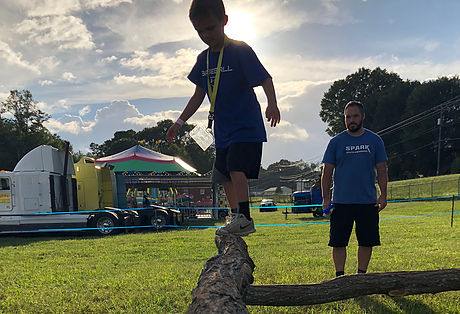 Stokes County Agricultural Fair September 11-13th, 2018
We debuted " The Spark Challenge" at the 2018 Stokes County Agricultural Fair! More than 100 people braved the obstacle course while only 14 were able to complete the course in the allotted time.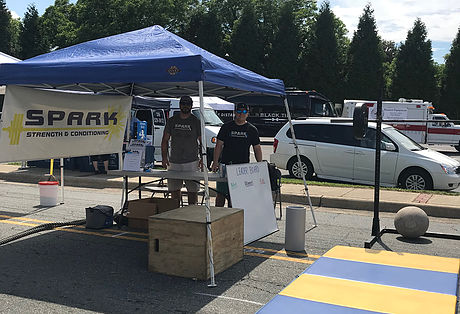 Meet Me On Main June 2nd, 2018
We braved the heat for the King Chamber of Commerce "Meet on Main." Winners of our deadlift challenge each received a shirt and $25 gift card to Little Italy and the kids burpee challenge winner received a hoodie!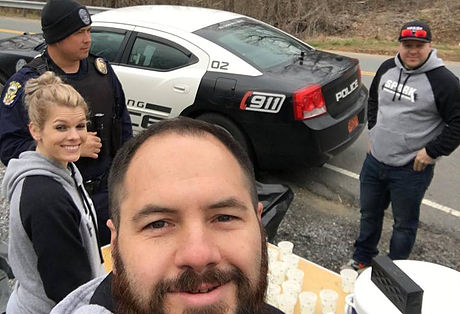 Feed Stokes 5k March 10th, 2018
The coaches bundled up and manned the water station at the bottom of Old 52 and Dalton Rd. We provided plenty of entertainment for the half marathoners as they passed with music, Pepsi, and jelly beans!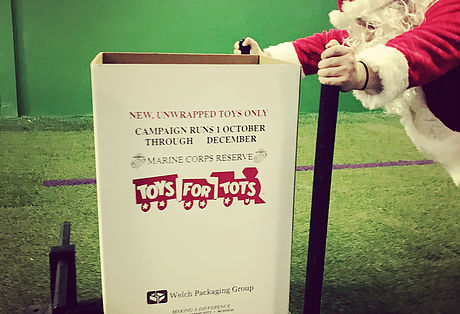 Squats for Santa December 9th, 2018
Our second annual Squats for Santa was a huge success! Toys for Tots collected for Stokes County for the first time! Our members and friends rocked it by bringing over 100 toys and providing the most in all of Stokes County!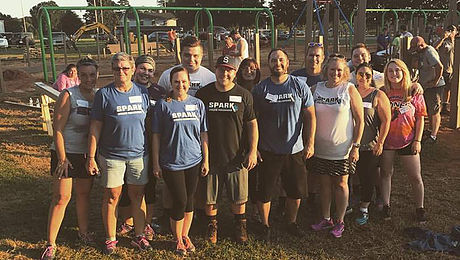 Make a Difference in King Volunteerings September 28th, 2017
Our members got a great functional workout on September 28th as we shut down the gym and held an alternate class of volunteering building the MADIK playground. It was a great time and it was great to help out for a great cause. Because of some schedule challenges they were facing we decided to volunteer again on the 30th.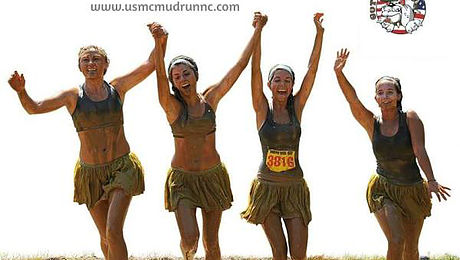 Marine Mud Run June 3rd, 2017
Spark not only sponsored the run but had a table set up at the race to offer free roll outs to all competitors to relieves those tired muscles after a long day! We also sponsored a team entering the race.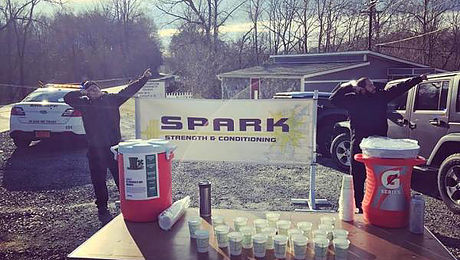 Feed Stokes 5k 2017
Spark volunteered to work a water station at the Feed Stokes 5k as well as had several members participating in the race.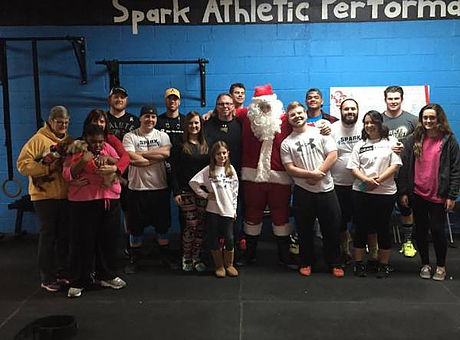 Squats for Santa
Spark held a squat for Santa toy drive to benefit Toys for Tots to help spread some joy during the holiday season. Admission to the party was one toy to benefit Toys for Tots. We collected over 25 toys to give out to the local community.